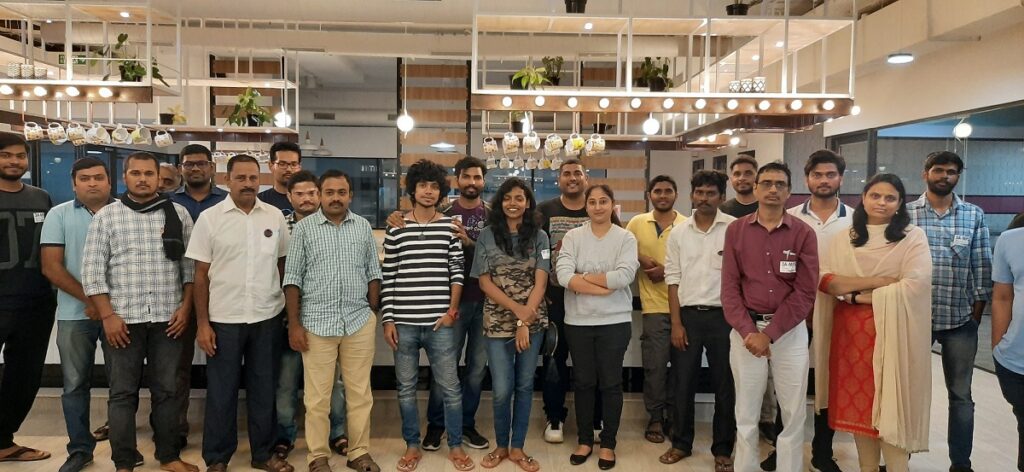 Freelancing enables an individual to work on their passion leveraging themselves and to lead a sustainable career. Welcome to Chennai Freelancing Club, where you can get your freelancing career up and running in no time. Consisting of vastly experienced Freelancers and diverse creators, you get a chance to connect with fellow freelancers, get solutions, grab new opportunities, listen and share stories. Follow along and get to know everything about the community Chennai Freelance Club.
Who we are
Chennai Freelancers Club is a community designed to help professionals of diverse industry backgrounds to learn, start, and grow into freelancing with their own skillset. We are a community of 900 verified freelancers, who are actively freelancing in their own domains both tech and non-tech.
What we do
During every last Saturday of the month, we organize this community event for an in-person meeting, having professionals with freelancing interests join us through referrals. The event will begin with the expert explaining freelancing and discussing challenges and various others things related. How to showcase your profile on online freelancing portals. All valuable insider tips and tricks will be shared, with which you will be provided with actionable knowledge.
When it is started?
The community was started way back like 2 and a half years ago, during the last Saturday of September 2018. We have celebrated our 1st anniversary at CoWorks, and 2nd anniversary at MakersTribe space.
How is it designed to go?
In today's time, many are looking ways to become a freelancer but struggling for get started. The community is designed for people to get into freelancing, build a credible professional network, and be financially benefitted as well. Everyone gets a chance to showcase and sell their skills by speaking about them to a larger audience present. During every month, an average of 50 people attend this event
How to join the community
This is an invite-only community. In order to keep the credibility and authentication intact, we let members join by reference of already attended members. You can reach out to us through the contact information from our website.
Upcoming events
Keeping looking in this space, we will be announcing soon.