Security is an important thing both for individuals and businesses to protect their valuable resources. Cyber Security is one such domain where it educates the safety measures to safeguard our digital and non-digital resources. Statistics say that most organizations with a workforce of more than 10,000 spend 1 million$ annually for digital protection. Here at MakersTribe, we have a Cyber Security community to discuss cyber threats and providing opportunities for professional career growth.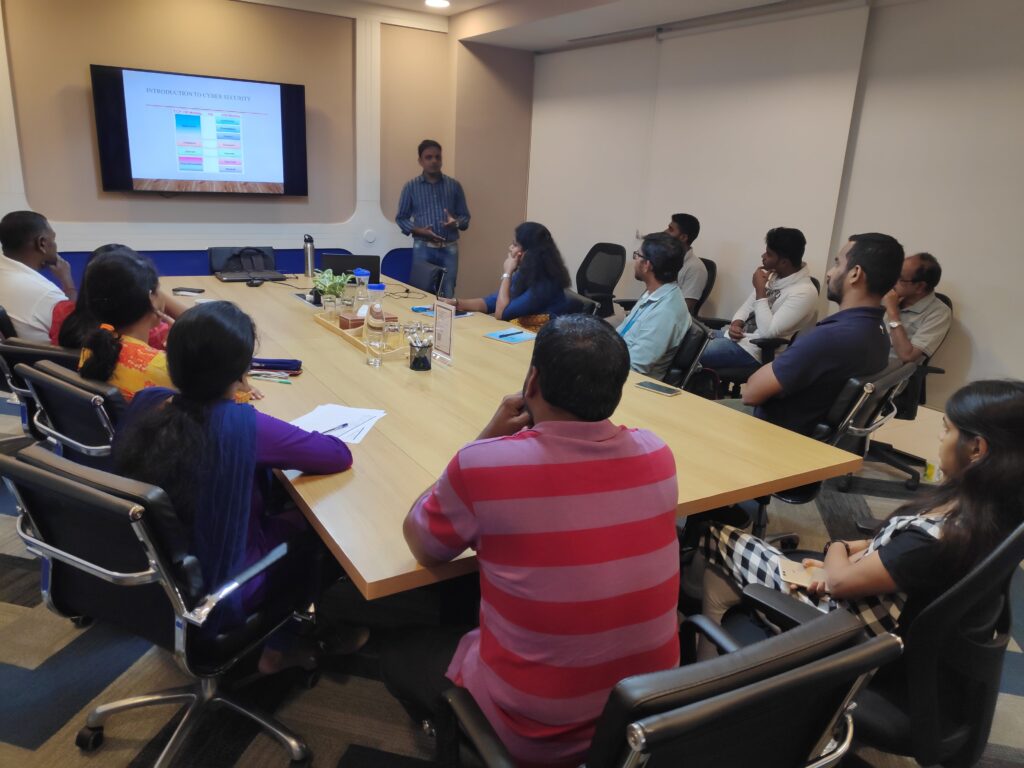 Who We Are
MakersTribe is a community of communities located in Chennai. We have nearly 40 communities that dissect into distinct verticals ranging from Cyber Security, Startup community, Writers community, and much more. Whatever you are passionate about or interested in, we will have a community for you. All the communities aim to provide a space for people to express their passion and work on the areas they are truly curious to learn.
What we do
Here we basically offer the platform for you to connect with communities based on your specialization. You can also get into other available communities and see if you have the interest to spend time and learn about it. Specifically, when talking about the Cyber Security community at MakersTribe, you will opportunity to network with like-minded cyber enthusiasts and you can use the space to grow yourself professionally from the ground up.
When it is started and how it is designed?
Cyber Security got started 2 years ago, and we have around 5 events to date. We have had a sum of about 350 people attended our Cyber community events to date. On average, a total of 25 participants have regularly attended the meetups at MakersTribe. You can both the workshops and also the speaker meetups happening at MakersTribe.
Cyber Security workshops will have industry expert speakers, who come in to share insider insights and how someone should prepare to get into the Cyber Security industry. In terms of cybersecurity, we believe that we are already in the future with highly critical attacks that happened and continues to happen to individuals, organizations, and governments.
Benefits
The benefits are endless when it comes to any community at MakersTribe and to tell about Cyber Security here as follows,
Networking
Knowledge Sharing
Current trends
Awareness program on General public
App-level security methods
Network layer attacks
Workshops, meetups with expert speakers
Ethical hacking techniques discussion
Expert Speakers: K7 Antivirus, BNP Paribas
Help beginners to pursue a career in Cybersecurity
Mentorship by Industry cybersecurity experts
How to join the community
You may share your interest in the below-mentioned contact and join the WhatsApp group to network with other cybersecurity community people.
Upcoming Events
Our community meetups, workshops will be published ahead in our social media pages.